GPS Locator Application Development
| | |
| --- | --- |
| ✅ Paper Type: Free Essay | ✅ Subject: Technology |
| ✅ Wordcount: 913 words | ✅ Published: 8th Sep 2017 |
It is an application can locate the person by using GPS take from Google map a map to locate people, and there a option for the user when download the app for WIFI and locking the phone for example a parent they download this app in his phone and in child phone, the parent they watch his son in map and they can turn off  WIFI or lock the phone in child phone, you have to deal with Google development to get API key to allow you to use Google map, also there is some permissions the internet and network .
Glympse is a fast, free, and simple way to share your location in real time with the people you trust.
Send a Glympse to your friends to let them know you're on your way. Request a Glympse of your friend who is always running late. Create a group for your family reunion.
Set a duration, pick a destination, choose the recipients and hit send! Glympse will take care of the rest.
Use Glympse to:   
coordinate a social night out with friends
let your spouse know your ETA when you'll be home from work
let your family know you are safe while running or cycling
find friends at a concert festival
provide a courtesy notice with ETA to a client when stuck in traffic
share a charity run route with followers on Facebook or Twitter
direct emergency personnel to you quickly
Find my friend
Find My Friends helps you to locate your friends and the site determines the exact location on the application and navigational map. It's the perfect way to keep track of friends, whether you're shopping in a mall, and visit the museum, and camping in the great outdoors or on their way to meet the best ever for the party this year! For families, it provides peace of mind. There's no need to constantly text message children or other relatives to find out where they are, and if it is safe. Find My Friends allows for everyone to stay in touch without having to send or reply to an endless stream of "Where are you?" Texts. Find My Friends uses the Global Positioning System (GPS) technology for state-of-the-art to provide the most accurate, up-to-date sites in real time. I did not wonder where your friends, if they had lost, stuck in traffic, or just late. With the search for my friends, and it will not take long to figure out where your friends are in fact helping them to get where they're supposed to be. It's an easy to use for a specific friend and people finder app
Android Device Manager is functionality that's built into every Google Android device and can be turned on by simply flipping a setting. You can learn more on how to do that by clicking here. Once enabled, you can use Android Device Manager on your Android device or computer to quickly find your device. From there, you can go get it back, wipe the device, sound an alarm so you can find it, and even reset your lock screen PIN. It's an essential tool that's built right into Android and you should definitely take advantage of it.
Requirement (Basic).
The purpose of this app is to locate someone and find it by using Google mapping and turn on the GPS and run the app you will see a point in the map the point means the person who gives you the possibility to see where his place:
Father : is the manager and he has a possibility to see the map and where the another person location,
Add child in database the name and location number.
Child : is a person download the program and the program will hide in the background, he can't see the map because is disable for the child.
Design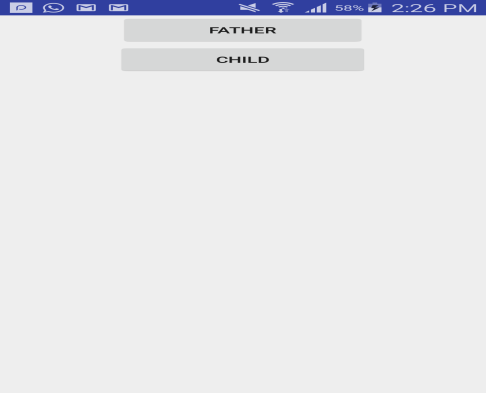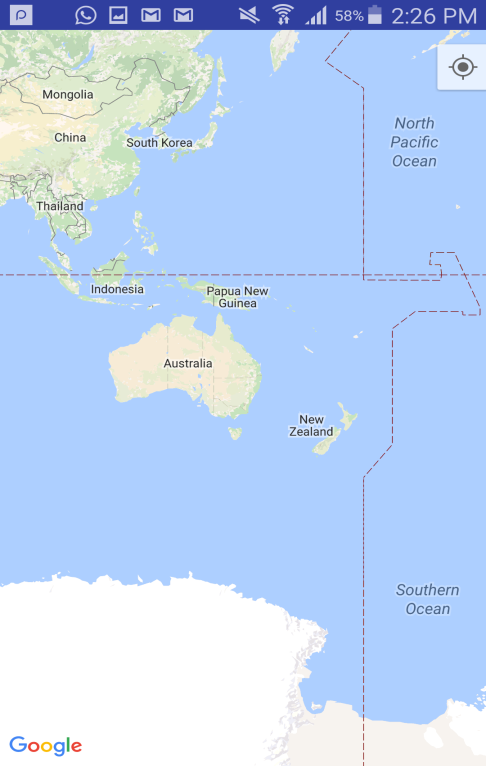 Father
Childid
Ngps
Egps
Timer
First of all you have to download the application in your phone and in the person who want to locate his place, to locate a person you have first internet to make it available to another  person, second make the GPS on to make the location available for another person
My application is an application in android, it is for locating a person for example father and child the father want to see his child location.
Cite This Work
To export a reference to this article please select a referencing stye below:
Reference Copied to Clipboard.
Reference Copied to Clipboard.
Reference Copied to Clipboard.
Reference Copied to Clipboard.
Reference Copied to Clipboard.
Reference Copied to Clipboard.
Reference Copied to Clipboard.
DMCA / Removal Request
If you are the original writer of this essay and no longer wish to have your work published on UKEssays.com then please: