Developing IT Funding Models
| | |
| --- | --- |
| ✅ Paper Type: Free Essay | ✅ Subject: Information Technology |
| ✅ Wordcount: 2152 words | ✅ Published: 6th Sep 2017 |
Developing it funding models
With increasing competition, costs and debates on the return of investments. Organizations need to be smarter with better practices on the way they fund their IT departments. Information Technology has grown way beyond its original role and now it is unusual for any company to not have any IT incorporated. Each organization must develop its own funding strategy for its IT. There are some fundamental principles and practices which can guide IT managers and leaders in planning and budgeting, as well as investing in its IT facilities.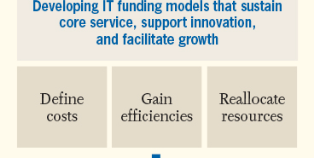 There are many different obstacles that an organization will face when strategically funding the business. Many different obstacles can be encountered and this usually occurs when there is failure to:
Recognize that human resources play a big role in IT expenditure, and that personnel costs present increasing and ongoing annual expenditures.
Determine replacement life cycles for different IT and incorporate renewal funding into IT budgets. It is also important that the financial investment is committed every time a new project is approved and that it will be available over the lifespan of that project.
Standardize software, hardware and IT Technical Support services as much as possible to deliver baseline services to enable economies of scale.
Educate those within the organization about the benefits of IT investments. Ensuring that those who are expected to benefit from the investment understand and have bought into the potential need to make changes in the way that they work.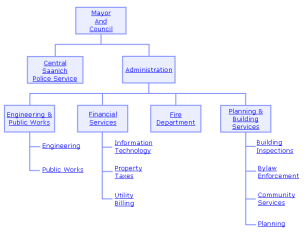 Information technology must be efficiently planned and must engage the attention of executive leadership.
There are certain strategic questions that need to be asked. The "how much is going to be enough?" and "how up-to-date and leading edge do we want to be?" are very important questions that need to be addressed.  The answers to these questions need to come from IT manages/leaders or from executive leaders.
Organizations need to make financial decisions based on realistic and accurate cost figures. Not only new implementations must be budgeted for but ongoing operational costs need to also be accounted for. The cost of supporting the IT must also not be underestimated or forgotten about.
Replacement cycles for the different infrastructure must be established.  Hardware, software, wiring and personnel must be incorporated into the IT budget.  There will also need to be funding for the cost of replacement of equipment which will be within the IT budget.
All IT expenditures need to be vigorously monitored to ensure that all IT resources are budgeted efficiently.
Effective IT funding is very dependent on the IT management practices in place within the organization.
Standardizing the use of IT around the organization will mean more effective use of resources. Whilst this is difficult to achieve it is very important so that costs are effectively managed. It is especially important for common baseline services such as networking where unique needs are not a factor.
Possible downtime and the cost of reallocating IT should be factored into the IT budget. This is to ensure that funding remains available for higher priority IT projects.
As new technology comes into play, old technology should be reviewed. Seeking out anything that its at the end of its useful lifecycle.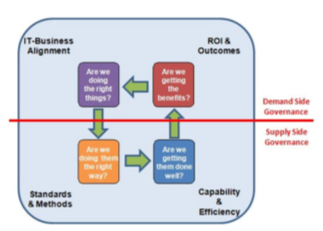 Despite all of the popular beliefs, there are only a few sources of funds available to all companies.
Using profits made selling goods or services. This is the most effective source of funds for any company and hopefully brings in the most revenue.
Companies can borrow money from banks and take a loan. The downside to this is the high interest rates that can accumulate over time.
The company can sell itself in the form of shares to its investors. This is called equity funding. The benefit to this is that shareholders will not require interest payments. The downside to this is that profits are divided amongst shareholders.
These are the 3 main sourcing of funding that is available to companies.
Some possible funding models for IT in a company could include the following:
Technology Grants-Including public funding and private grants for hardware, software and training.
Parent or individual financing– Bring your own device options, tax relief and user fees.
Public-Private Partnerships – government-backed loans, bundled service agreements, seed funding, support from religious institutions, NGOs, and micro-financing
Micro Financing
There are programs that provide small loans around the world to people in poor countries/third world countries. These have become more and more popular over the years. This funding could be used to purchase certain goods such as hardware and software.
Bundled Service Grants
Technology businesses out there such as cable providers and computer service companies often partner up together to offer special collections of services and equipment. These offer companies around the world to obtain much of the infrastructure equipment at a competitive rate rather than purchasing individually. These service grants are also being used in countries which have been traditionally under served. The big brand companies such as Intel, Cisco Systems and Microsoft are making an impact of revitalizing Lebanon and improving the economic growth.
Government backed loans
A Government backed loan is a loan that will be secured by the government. This means that lenders are protected and borrowers also benefit on low interest rates. With low interest and flexible repayment schedules these loans are a very good option for funding Information Technology.
Universal Service Fees
In third world countries where broadband access has been cost-prohibitive, universal access funds can be used to subsidize new broadband infrastructure and network rollouts. In countries such as Chile, Turkey and Malaysia, governments have successfully created policies and funds to extend voice, data and internet services.
A useful way to begin is by using a SWOT Analysis. These are Strengths, weaknesses, opportunities and threats. Each of the areas will need to be analyzed.
Funding strategy's do not tend to work well on their own. It tends to be part of an overall business plan or strategy which shows where the organization is heading. The funding strategy is the engine to make this happen.
How to go about setting up a funding strategy?
What are we going to do? – Be clear about the aims and objects
Why are we going to do it? – Why do we require IT in our business?
Who will do it? – Decide who is responsible for fundraising e.g. managers/leaders
Where will we do it? -Location of department/IT support services
How will we do it? -Resources and methods required for fundraising need to researched and decided upon.
When we will do it? – Have an agreed timescale or ongoing plan to see what you need to do in order to maintain current funding.
When to develop a funding model
Funding models require considerable time and investment to take hold. The company's leadership teams must be willing to invest in systems and the required staff to support the funding model.
Size is also an important factor. Developing a funding model is generally most helpful for companies that generate at least £3million in annual revenues. This is because smaller organizations can often get by with idiosyncratic fundraising methods. So there is no need to get over strategic until it is necessary to do so.
It needs to be clear with what the company wants to achieve from the funding model.  Does it want to propel rapid growth? Become more financially secure while remaining at roughly the same scale? Expand into a new program area? Each of these objectives is likely to imply a different "right" funding model.
Identifying and developing a funding model is a long term investment that will require patience. But it is an investment that is worth making in the long run.
An organization needs to reflect on the relative strengths and weaknesses of its current funding methods and its historical methods also. The knowledge that is gained from this will pave the way for implementing a funding model that builds on those strengths and weaknesses.
Organizations are likely to think that they already know a great deal about their funding structures and how they have raised money. However, there is a danger that this is wrong.
It is recommended that organizations that are in search of a funding model start by researching in 3 key areas: These are:
Funding Sources
Funder Motivation
Fundraising Capabilities
Peter Kim describes these in greater detail below:
Funding Sources:
A few important questions we can ask are:
"What percentage of ongoing costs is covered by renewable funding sources that are very likely to continue for at least the next three to five years?"(Kim 2011)
"Across how many funders are funding sources spread?"(Kim 2011)
"What percentage of funding is restricted to non-core operations and programs?" (Kim 2011)
Funder Motivation:
It is important to understand why funders can help non profit businesses better. The goal is to see if there is a particular funding model and the existing motivations of potential donors. Important questions to be answered include
"Are the funders motivated by an organization's track record, the specific population it is working with, or the personal relationships with the top leaders?"
Fundraising Capabilities:
Organizations need to be honest about what funding sources they wish to secure and what investments would need to be made to do so. Important questions here include:
"Does a single individual (such as the CEO or a board member) generate most of the revenue, or is fundraising more institutionalized?"(Kim 2011)
"What are the development team's current capabilities?"(Kim 2011
Image 1: http://er.educause.edu/~/media/images/articles/2015/1/figurereinitzsidebar.jpg?la=en
Image 2:
http://www.centralsaanich.ca/Assets/Central+Saanich/Administration/CS+Organization+Chart+4.JPG
Image 3:
http://www.bakertilly.com/insights/budgeting-for-information-technology/
Kim, P. (2011) 'FINDING YOUR FUNDING MODEL', (37-41).
Cite This Work
To export a reference to this article please select a referencing stye below:
Reference Copied to Clipboard.
Reference Copied to Clipboard.
Reference Copied to Clipboard.
Reference Copied to Clipboard.
Reference Copied to Clipboard.
Reference Copied to Clipboard.
Reference Copied to Clipboard.
DMCA / Removal Request
If you are the original writer of this essay and no longer wish to have your work published on UKEssays.com then please: