Customer Service and Organisational Effectiveness
| | |
| --- | --- |
| ✅ Paper Type: Free Essay | ✅ Subject: Information Technology |
| ✅ Wordcount: 2177 words | ✅ Published: 6th Sep 2017 |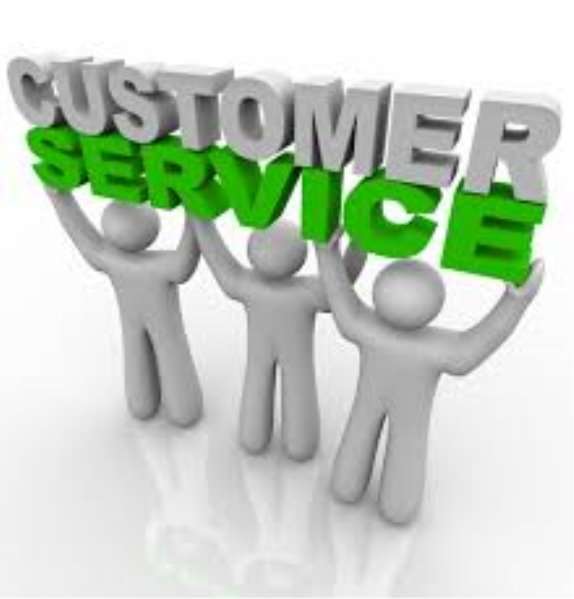 Customer Service and Organisational Effectiveness
BROWN THOMAS GROUP
Brief background and how competitive the market place is:
Brown Thomas is a luxury lifestyle store which has stores located in Dublin, Cork, Galway & Limerick. It is home to an unparalled range of Irish & International Designer Brands for women, men, children & homewares, accessories & beauty products all sourced worldwide. Established in 1849 by haberdashers & drapers Hugh Brown and James Thomas. In 1919 it was bought over by Harry Gordon, Selfridges who operated it as part of the Selfridge chain. It was in the 1960's when the company went public on the Irish Stock Exchange and it was then that Galen Weston bought shares in the company. In 1983 Weston bought the remaining shares and it was then Brown Thomas was born and became a private entity.
Whilst the industry they are involved in is a very volatile one, Brown Thomas have positioned themselves at the top of the market place, with an ever increasing sales port-folio whilst offering a five-star customer service to their customers worldwide. A store that is listed among the best in the world, yet remains quintessentially Irish and unique.   
Target Market
Brown Thomas pride themselves on being customer focused offering a wonderful shopping experience displaying their beautiful items sourced from all over the world, they are unrivalled with customer service. From the minute a customer steps into one of their stores they will be treated with a superb customer experience as this forms part of their Mission Statement delivering on a five-star service to their much valued customer. There is an on-line shopping experience called Click & Collect which delivers on their flawless services for their customers who cannot access their stores. They also have rolled out a Loyalty Card (See Appendix A attch) service to their customers, giving something back to them with every euro spent within a store, points will be stored on their cards which are redeemable against any item within their stores.
Get Help With Your Essay
If you need assistance with writing your essay, our professional essay writing service is here to help!
Essay Writing Service
There are two types of cards, Black and Platinum with their Platinum cardholders spending over €5,000 a year. On your Birthday you earn triple points for that week. You will be the first to hear about in-store promotions, receive invitations to events, previews and fashion shows. Along with the Loyalty Card Brown Thomas have introduced their own MasterCard (See Appendix B attch) which has an encore rewards system where you will receive certain rewards and if you have both cards its doubly rewarding!
How the organisation presents itself to customers versus the customers' experience
Advertising
As the group have to be constantly ahead of their competitors, the power of advertising is very advantageous. They would constantly keep their customers abreast of any in-house promotions, new stock arriving by sending out circulars and also reaching out to their customer base by texts and emails. Also they hold a numerous amount of fashion shows for new season stock inviting their customers to come along and visually enjoy what the shop is offering. They are involved with many charities and run fashion shows in conjunction with these in order to raise much needed funds. Also when they go into their end of season sales they advertise both in the national newspapers, TV and radio alerting their customers of their sale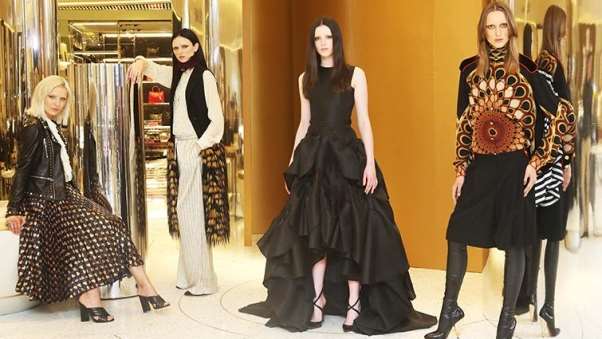 Premises
Their premises located in Dublin, Cork, Galway & Limerick have all been refurbished to a very high standard offering luxury surroundings to their customer. They have restaurants, coffee shops and toilet & baby-changing facilities. There are also disabled bathrooms which which are all located on their ground floors.
Also each store has a professional shopper who has their own rooms where a customer can be brought to in private and will be assisted in their shopping requirements whilst being relaxed in a beautiful environment.
All stores are fitted with high technical security systems along with a state of the art fire & emergency system installed, thus ensuring their staff and customers of a safe environment.
Products or services
They offer a wide range of Irish & International designer luxury goods sourced worldwide including womenswear, menswear, children's wear, accessories, beauty products and homewares, delivering on quality, range and price. An online shopping service has also been rolled out to their customers with convenient collection point. Competitive discount rates are also offered. Complimentary luxury gift-wrapping in stores or delivered to your door. Personal Shoppers have been employed in each store in order to assist customers in selecting the right product whilst taking the stress out of shopping for the customer.
How employees interact with the customer, each other and management
Employees are trained to deliver a fist class customer service to their customer from the minute they enter their store until they complete their shopping and leave. As there is ongoing customer service, team building in-house days that all employees have to complete, interact very positively which creates a very friendly and uplifting working environment. Management also participate in these courses thereby ensuring the ethos of the organisation permeates through from Management to floor staff.
Personal Dress/Uniform/Hygiene/Care
Because of the business they are involved in, staff care and hygiene is of the uttermost importance. It is vital that they are well dressed and groomed with particular attention to hair and nails as they are the front people who meet the customers. Staff there would wear black for their uniform and this is the general dress code throughout their stores. Staff also wear a name badge to identify themselves as part of their uniform.
The Potential positive and the potential negative impact
| | |
| --- | --- |
| Potential Positive impact on consumers | Potential Negative impact on consumers |
| Uplifting Shopping Experience | Price point too high |
| Receiving a five star customer service | Poor car parking facilities |
| Kept abreast of fashion trends | Some Departments  not clearly marked |
Disability and Diversity
Brown Thomas caters for all age groups from the elderly to young babies and also people with disabilities. They cater for wheelchair accessibility with double doors that can be opened if needs be and Disabled bathrooms are situated on all ground floors in all stores along with spacious lifts to allow disabled shoppers to move freely throughout their stores in order to shop.
Customer Service and Organisational Effectiveness
ARDLEA MEDICAL CENTRE

ENNIS
Brief Background and how competitive the market place is:
This practice was established in 1999. It is located at 79 O'Connell Street, Ennis, Co. Clare. The practice is owner occupied by Dr. John MacCarthy, MB Bch NUI MICGP and his wife who is the practising nurse Eleanor Quill. There are two administration/reception staff, Marie and Mona. This is a paperless office where all your details are registered on a computer and all consultations are registered on your computer file.
This surgery is located at the end of O'Connell Street in Ennis where there is little competition as most of the other GP practices in Ennis at the other side of the town.
Target Market
Ardlea Medical Centre has its panel of GMS (medical card holders) patients along with private patients.
How the organisation presents itself to customers versus the customers' experience:
Advertising
Due to the nature of this business there is little need to advertise for new patients. In fact, it seems to be the direct opposite in that their list is full.
Premises
These premises which have been newly refurbished and it is very cutting edge. It consists of an entrance hall which houses the reception area which is cordoned off by glass. There are two toilets, one located on the ground floor and the other is on the first floor. On the ground floor is a beautiful waiting room which hosts a full wall photo image of the woods in Dromoland Castle. The nurse's treatment room is also located on the ground floor. Dr MacCarthy also has a treatment room on the ground floor with two more on the first floor.
Services available
At Ardlea Medical Centre, they offer a wide range of services to patients in addition to consultations for general medical queries, routine follow-up and ongoing medical problems. The following are services that are offered to patients under the GMS scheme including the Under Age 6 scheme and Over Age 70 scheme. The following are the services that the centre offers:

Blood Pressure Monitoring
Cryotherapy
Cervical Smear testing (See Appendix A attch)
Travel Health advise and screening
Ante-Natal Care (See Appendix B attch)
Child Immunisation
Dietary Advice & Smoking Cessation
Diabetes Clinic
How the employees interact with the customer, each other and management
The Ardlea Medical Centre whilst a very busy practice is also a very inviting atmosphere with the most welcoming reception staff who go above the call of duty in order to facilitate with appointments or for an urgent appointment if needs be. Both the Doctor and the Nurse act with equal professionalism, discression and their medical knowledge would make any patient feel very confident to be under their care.
Personal Dress/Uniform/Care/Hygiene
This is a bright and uplifting practice to visit with great attention paid to cleanliness and hygiene. There doesn't seem to be any uniform for staff who are always neatly dressed & presented well.
The potential positive and the potential negative impact
| | |
| --- | --- |
| Potential positive | Potential negative |
| The comfort of knowing that you are being medically well cared for by the Team | Sometimes long waiting times to visit Doctor due to volume of patients |
| Beautiful & Uplifting Surgery to visit | Poor parking facilities |

Disability and Diversity
The Ardlea Medical centre cater for all ages from babies to over 70's all who are receiving the best knowledgeable and professional care.
Wheelchairs can access the surgery through the widened front door and there is a disabled bathroom on the ground floor along with both Doctors Room and the Nurses Treatment Room located alongside.
Cite This Work
To export a reference to this article please select a referencing stye below:
Reference Copied to Clipboard.
Reference Copied to Clipboard.
Reference Copied to Clipboard.
Reference Copied to Clipboard.
Reference Copied to Clipboard.
Reference Copied to Clipboard.
Reference Copied to Clipboard.
DMCA / Removal Request
If you are the original writer of this essay and no longer wish to have your work published on UKEssays.com then please: