Comparing Photoshop, Illustrator and Gamemaker
| | |
| --- | --- |
| ✅ Paper Type: Free Essay | ✅ Subject: Information Technology |
| ✅ Wordcount: 1165 words | ✅ Published: 6th Sep 2017 |
Software

Tools

Techniques

Cost

Strengths

Weaknesses

Photoshop

Allows for full editing of the photograph with basic tools such as brushes pencils and advanced tools such as warp and auto fill.

There are many other features such as the effects that allow users to make their pictures much more professional looking and a lot more unique.

Can use various techniques to edit pictures in a convincing and almost flawless way. The more better the user gets the more convincing users can make it.

There are many advanced techniques such as ones that require tools to blur and change the picture to something new.

The cost of the program is £36.59 per month with the inclusion of VAT.

Program can be included in the creative cloud that allows the user to use all of their software at once.

The abilty to use the software to create computer artwork in a way that rivals other softwares with new techniques never seen before.

Photoshop has a large reputation for being the go to source for editing pictures to be crazy but very realistic at the same time.

Photoshop is also lacking in built in tutorials making the users have to sort through youtube videos or user created videos to allow them to gain experience.

Its not very user friendly when it comes to being able to use the software right away, forcing users have to work out features.

Illustrator

Comes with a lot of different shapes that users can mold to create larger logos that can be used in various things.

Users can also make and design shapes without much hassle allowing them to freeform and make artwork in a easy way.

Uses shapes more over then actual editing techniques allowing users to create a full picture that's based on a real life with shapes.

Gives more access to shapes and allows users to make fancy cartoon images using the tools provided.

The cost is £23.99 per month, which is delivered using a licence key that they use.

The program is available using the creative cloud, which allows you to buy the software using a well-known and trusted source. When buying it your also able to buy other software using the creative cloud.

Uses a vector format which keeps its quality so it wont decrease when resized.

Because it uses vector the shapes are saved in a formular that stores different shapes.

Very easy to make logos and designs for large companies.

Pictures look more cartoony and cant really be used for editing pictures that are made in real life.

Harder to create pixel perfect designs that are normaly used for bigger and more creative artworks.

Gamemaker

Allows users a good amount of control over creating the users game to their liking.

The software comes with a lot of artwork and coding software to allow users to both make games, and create artwork.

In the software users are able to use many different features such as brush tools to create pixel art sprites or the actual game maker to code and create unqiue games.

Allowing the user to edit code manually from scratch or to edit it from a template. The user can follow various tutorials that allow the users to gain knowledge of better ways to make and create their games.

In the software there are templates that users can use to help base the design on, such as, being able to create a box that allows users to set the limits of the artworks collision for use in-game.

Users can pick to use the free trial that comes with less features or upgrade using £121.76 or £648.60 for upgrading in packages.

The software is only sold from their main site to upgrade to a better edition of the software with more features to make games and create artwork.

Have the ability to completely edit and make the game the way the user code it, users can add and remove any parts of the game or create new parts easily.

Able to add a unlimited amount of graphics to the game without having to manualy manage each picture a user can use using the sprite function to see every picture the user has made in a group.

Limits the user depending on the package they pick. Users also have to depend on which software they use as if they picked higher version of the software to use and edit users might get locked out of the older.

The software is unable to play games that require a large amount of software such as a game that needs a advanced graphics card, this means that running any visualy amazing games can slow your pc down.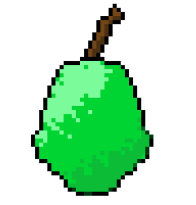 Pictures made in Illustrator, due to this it takes on more of a cartoon logo look then a real life image when images that are made in photoshop are offen very realistic edits of real life images. Gamemaker can also be used in the same way however, using brushes that can be used to make pixel art
Photoshop cost

Gamemaker cost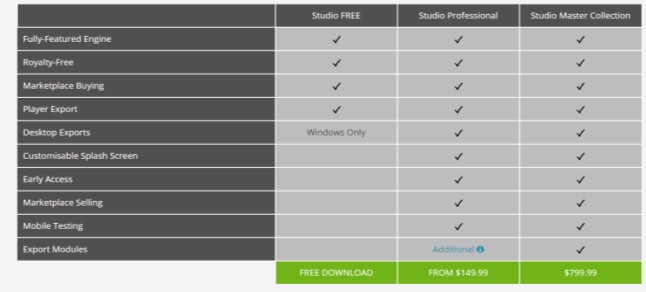 Illustrator cost

Bibliography    
Bitmap photoshop information – http://www.sqa.org.uk/e-learning/BitVect01CD/page_97.htm
Photoshop Tool information – http://www.photoshoplab.com/photoshop-tool-basics.html
Formular – http://www.intmath.com/vectors/math-vector-art.php
http://www.adobe.com/uk/creativecloud
Cite This Work
To export a reference to this article please select a referencing stye below:
Reference Copied to Clipboard.
Reference Copied to Clipboard.
Reference Copied to Clipboard.
Reference Copied to Clipboard.
Reference Copied to Clipboard.
Reference Copied to Clipboard.
Reference Copied to Clipboard.
DMCA / Removal Request
If you are the original writer of this essay and no longer wish to have your work published on UKEssays.com then please: